About Dominic Ford's photo gallery
All of the photos in this gallery are copyright Dominic Ford. If you would like to reproduce them, please get in touch. My contact details are below.
Dominic Ford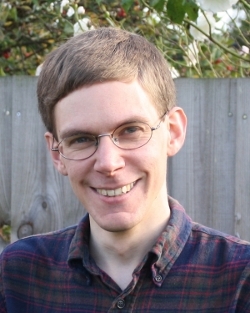 Dominic Ford is a postdoctoral researcher at Lund Observatory in Sweden. I am the lead software engineer on the data analysis pipeline for the Milky Way surveys that the 4MOST multi-object spectrograph will carry out.
I have a particular interest in machine-learning techniques for analysing astronomical spectra, which may be the only feasible way to process the tens of thousands of spectra that 4MOST will observe every night.
Prior to moving to Sweden, I worked as a freelance science communicator in Cambridge, UK. I run many websites, including:
Some of my other projects include:
Going back in time, some projects I worked on long ago include:
Going even further back in time, in the 1990s I was the kind of geeky teenager who sat in my bedroom writing computer games for my Acorn Electron. I even got a couple of them published, though the reviewers spotted, quite correctly, that I wasn't very good at making up story lines.
Contact details
You can email me at

.